Though they are likely the most oft-consumed snack, it seems to me that potato chips fall under the "most taken for granted" snack food category. It's not that people don't love them to the point of addiction, they just expect them to be there — accompanying their daily lunch time sandwich or being available to munch on while dinner is "on the stove."
They're even passed over, as it seems, when they are hand cut and fried in the restaurant you happen to be dining in. From my experience, making your own potato chips is hard! I can't tell you the number of batches I've destroyed, the quantities of cooking oil wasted before I was able to create a passable chip.
So it is with great trepidation and excitement that I can order a side of house made potato chips from, for example, Crescent Pie & Sausage Company on Banks Street, where along with a whole host of handmade sausages I am able to experience the crunchy perfection of nicely seasoned dill, BBQ or truffled potato chips. "How do they do it?" I ask myself, tears standing in my eyes, tears of failure and envy.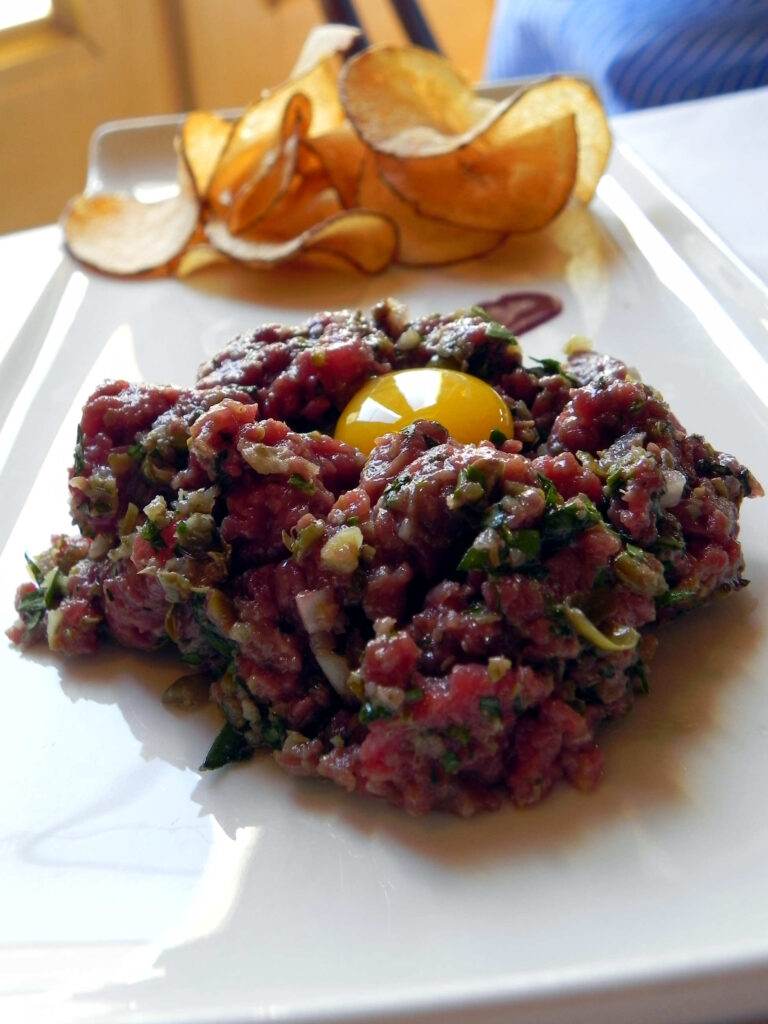 At La Petite Grocery on the corner of General Pershing and Magazine, you have to order the steak tartare appetizer (with red wine mustard and a quail egg), simply so you can scoop up each luscious mouthful with a thick, kettle-style potato chip made expressly for this purpose. Safely cradling the tartare, each bite makes a successful trip to my mouth. The sturdy chip prevents even me from spilling it down the front of my shirt.
Though a bit different in presentation, Green Goddess' French Duck Fat Potato "Home Fries" are potato chips nonetheless. Thin slices of the simple spud are lovingly fried in duck fat and served with garlic aioli and red, roasted pepper dipping sauces. Yes. Let me repeat that, I said DUCK FAT. Delicious with a capital "D" and not the only item like it on their ever-changing menu.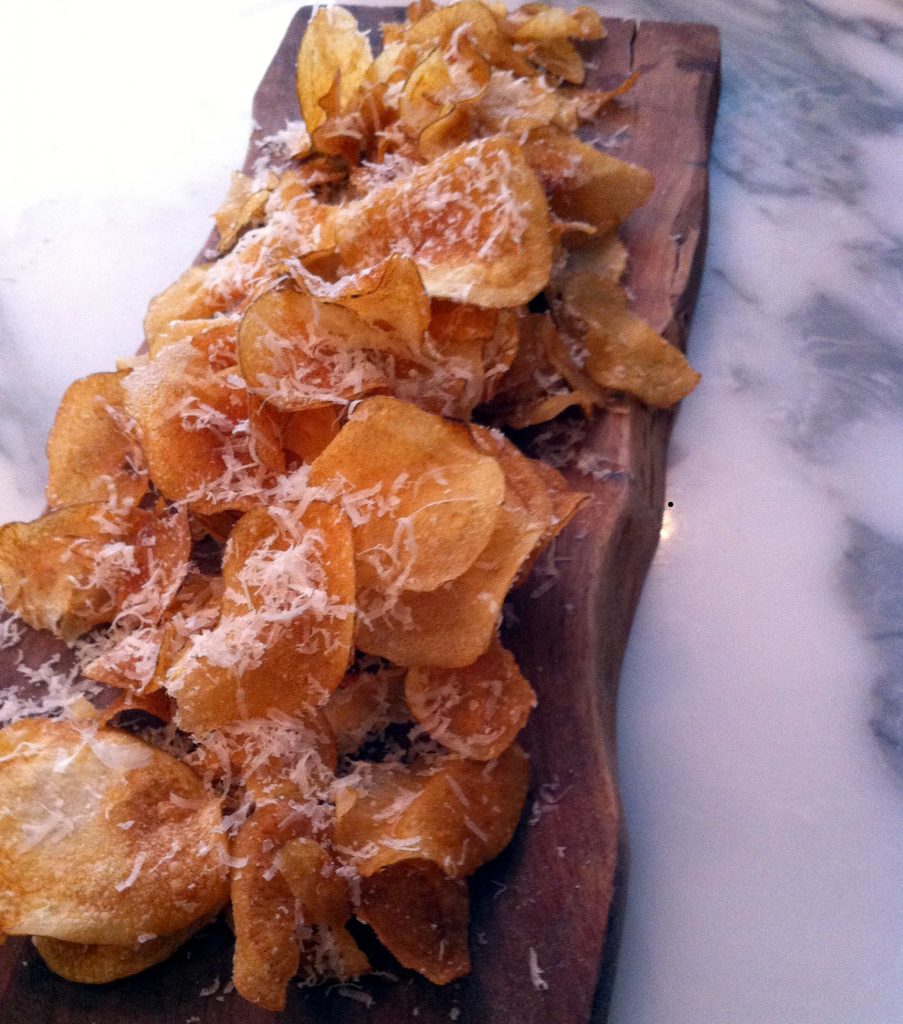 Speaking of D's, John Besh's Domenica also has a great handle on the potato chips they serve with a variety of different panini. You could choose a side-salad I suppose, but why? These potato chips are so finely thin and crispy, you'd be tempted to believe your servers might be lying…but then why would they waste the delicate shavings of Parmigiano Reggiano on your average, highly processed and preserved, mass-produced chip? Besides, the delicate chips at Domenica are thinner.
Have you ever attempted to make your own potato chips? No? Too difficult? Too messy? The next time you toss another crispy, greasy bit of potato bliss into your mouth while watching the tube, you might just want to take that into consideration.
*Article originally published in the May 2011 issue of Where Y'at Magazine
**Crescent Pie & Sausage Company is closed