"All sorrows are less with bread. "

-Miguel de Cervantes Saavedra
It comes to the table warm, wrapped in a cloth, piled in a basket or sliced on a plate, but is often taken for granted, devoured before the appetizers or pushed aside and ignored in favor of "saving room." It seems that a lot of diners see the complimentary bread basket as a given, something we need not pay close attention to or even appreciate because, after all, it's free … how good could it possibly be?
While bread can be awfully filling and might spoil your appetite for the pricey dishes you just ordered, it's quite possibly one of the best indicators of how good your impending meal will be. Ultimately, if a restaurant can't be bothered to serve you a great bread basket, then on what other dining amenities will they skimp? A delicious bread basket can only mean great things for the meal ahead, so go on! Break some bread.
Naturally, you have to order an entree to get complimentary bread, but you can still do so and stay within your means. For example, you could order a plate of cured pork loin at Coquette and still dig into their warm, house-made ciabatta with a moist, chewy crumb and a crisp crust, perfect for slathering in butter or supporting that mouth-watering pork as it makes its way to your mouth.
At the recently opened and immensely popular Shaya on Magazine Street, you simply must have a large round or two of their incredible pita bread, or dipping would be nigh impossible! What would a creamy Baba Ganush or Curried Fried Cauliflower Hummus be without a still-warm, hand-torn piece of fluffy, nutty, wood-fired pita bread to go with it?
Head farther uptown for a Friday lunch at Patois located on the corner of Laurel and Webster and treat yourself to say … a veal pastrami sandwich on seeded rye with Gruyere coleslaw and Russian dressing precluded by a soft, buttery roll that literally melts in your mouth. The warm, golden rolls certainly don't need added butter, but you should slather it on anyhow.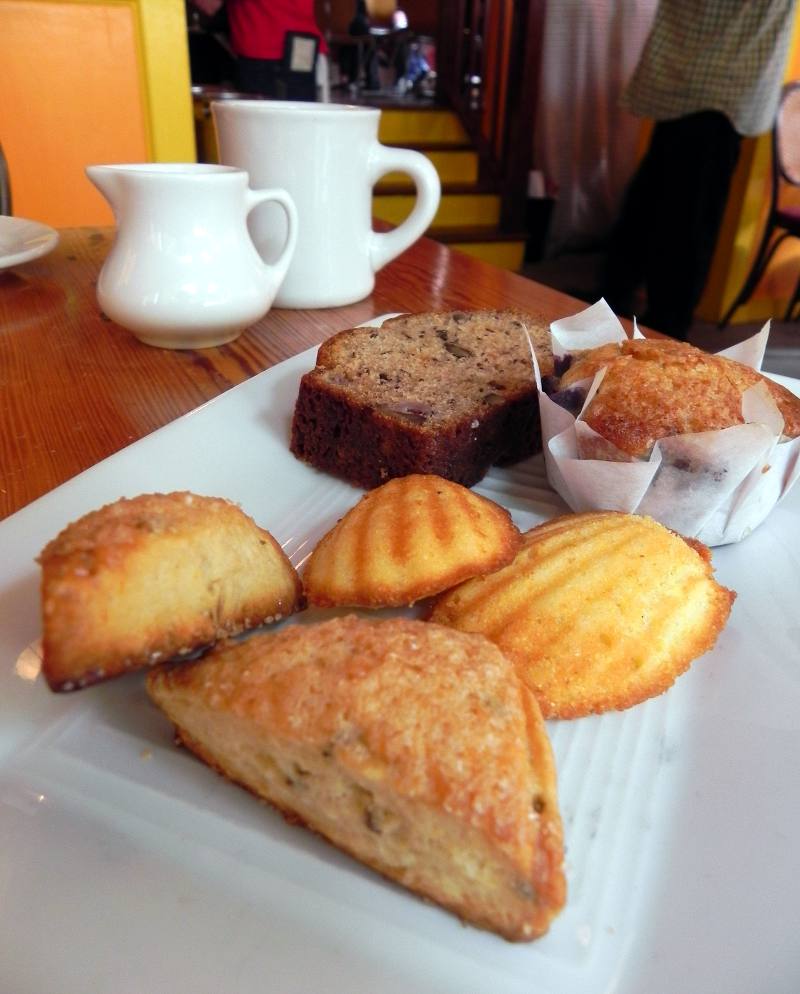 In the Riverbend, a decadent dinner at Dante's Kitchen would be all askew without their outstanding molasses spoon bread served hot in a mini cast iron pan and swimming in honey butter. This is equally true of a brunch at Santa Fe Restaurant on Esplanade in Mid-City, which wouldn't be complete without a basket of their Southwestern Biscuits made with cheddar cheese and jalapenos.
One might think they can't afford a meal at the uber-classy and venerated Commander's Palace in the Garden District, but you can easily score a two-course prix fixe lunch of Creole Cochon de Lait Cassoulet for $18! Plus, every diner enjoys Commander's classic, complimentary garlic bread oozes butter and flavor with each indulgent bite.
Perhaps this article will shed a little love for that oft unappreciated table staple and encourage you, as a diner, to indulge. After all, I think the Spanish novelist Miguel de Cervantes Saavedra said it best when he claimed that "All sorrows are less with bread. " Don't you agree?
*Article originally published in the January 2016 issue of Where Y'at Magazine
**Dante's Kitchen is closed