Less than a month ago, I got the opportunity to interview Chef Frank Brigtsen at his restaurant on Dante Street just a few blocks from my house. It was the first time I'd met the James Beard Award-winning chef, and to be perfectly honest, I was a bit nervous. Thankfully, there was absolutely no need for me to fret. Frank has the most welcoming presence, as soon as I walked in the door, I felt safe…comfortable. His deep, resonant voice exudes a certain sense of serenity and after the interview was over, I felt no qualms about giving him a great, big hug.
Well, not long after the interview, Frank contacted me and invited me to dine at Brigtsen's as his guest. How could I refuse? The only reason I hadn't been was one that applies to many restaurants I have not yet frequented, Brigtsen's only serves dinner. Not only was I afraid that subdued lighting would prevent me from getting good food shots to truly represent his cuisine, I honestly didn't think I could afford it! I'd already been to Frank's other eatery, Charlie's Seafood in Harahan and knew I'd just swoon at Brigtsen's, but I had decided to save the visit for an occasion…like my birthday. I was ecstatic, I no longer had to wait!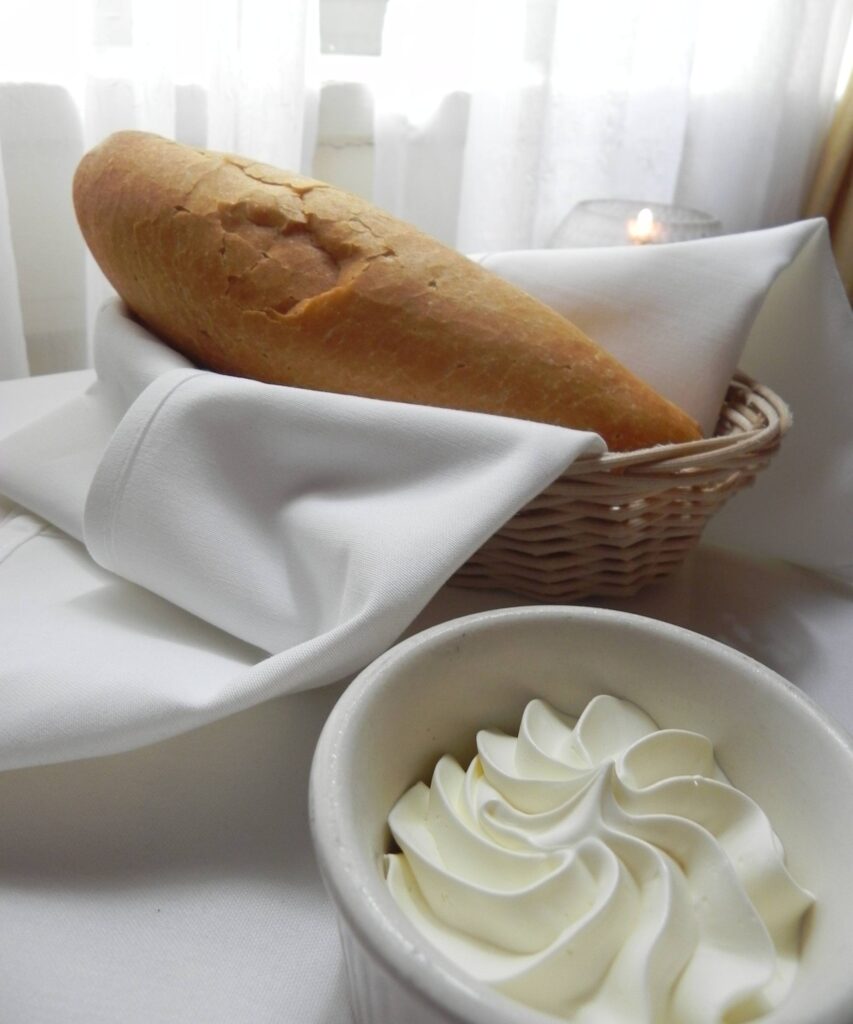 John and I walked over to the restaurant in the early evening, hoping to catch enough late afternoon light for good pictures. Frank's sweet wife Marna greeted us at the door like old friends and was a constant, reassuring presence in the dining room all evening long. After perusing the menu, we decided to try Brigtsen's summer prix fixe menu, three dishes for $33. John took one half and I took the other.
While munching on a loaf of freshly baked French bread, our first course arrived. John opted for the Marinated Shrimp Salad with a pile of fresh, bright guacamole surrounded by BBQ Corn Tortilla Chips on a bed of mixed lettuce with some sliced red peppers. He inhaled most of it, but not before I could get a bite that proved quite cooling and tasty. I didn't want to share my dish, a large cup of Crab & Corn Soup, rich and creamy with a large dollop of sweet crab on top.
With only a short break in between, our entrees arrived not long after they cleared the appetizer plates. John had a huge Stuffed Redfish sitting in a shrimp & crab bechamel sauce and topped with roasted mushrooms and served with a side of "Farmers' Market Ratatouille." I chose the Smoked Muscovy Duck with andouille cornbread, mashed sweet potatoes and a pepper jelly glaze. Both dishes were wonderful and we attempted to devour almost everything on our plates, but we were getting pretty full and had no desire to spoil our dessert. Although, we did fight over what was left of the andouille cornbread…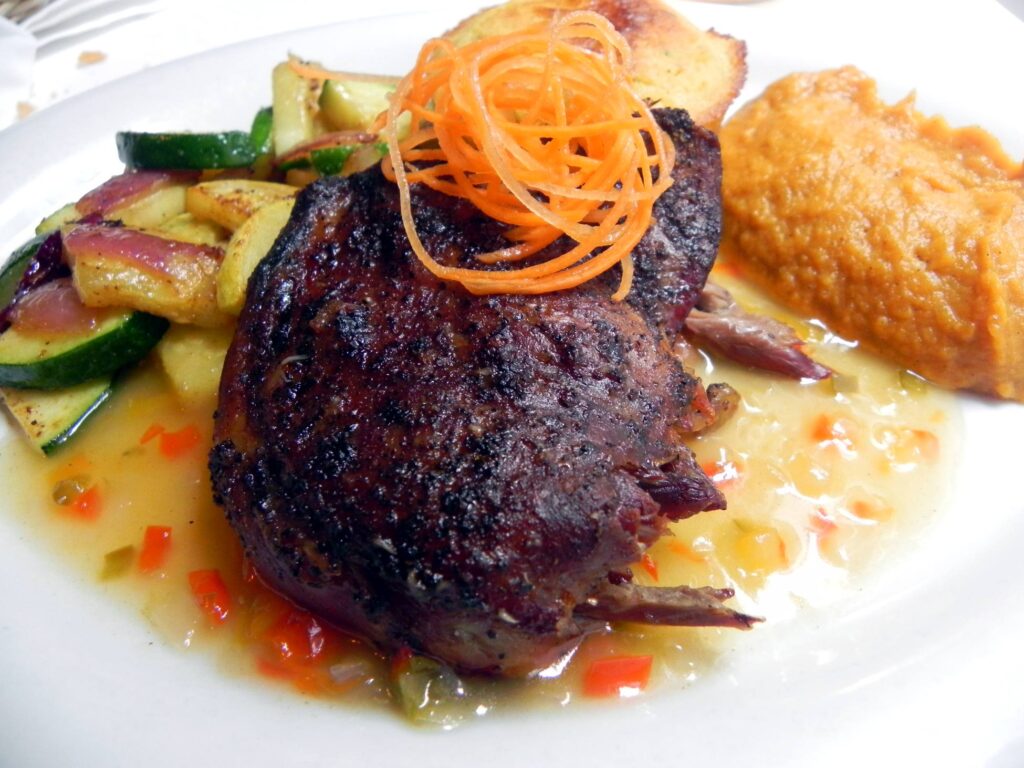 For dessert, John got the Lemon Ice Box Crème Brûlée with raspberries and I opted for the Banana Bread Pudding with pecan praline sauce. Both desserts were delicious, but it was a hot, summer evening and I have to admit, I appreciated the cooling, citrus sweetness of the crème brûlée over the heavy bread pudding.
We were seen off by Marna with as much warmth as when we arrived. Instead of visiting a restaurant, dining at Brigtsen's felt like I was visiting my Mom's house where the food is always fabulous and there's plenty of love to go around. I look forward to our next visit (to what felt like) home…